2021 Europeans Results
20 September 2021
Claude Mermod / Ruedi Moser (SUI) are the winners of the 2021 Europeans in Piombino (ITA) held from 11 to 17 September.
Runners up: 2nd Luca Stefanini / Steve Borzani (ITA), 3rd Patrice Olivier / Ludovic Collin (FRA)
Best under 21 Team: 7th Tereza Samsulova / Premysl Chechura (CZE)
Best all female Team: 38th Marketa Jindriichova / Jana Vesela (CZE)
Best Classic Fireball Team: Marco Ascoli / Elisa Ascoli (ITA 14301)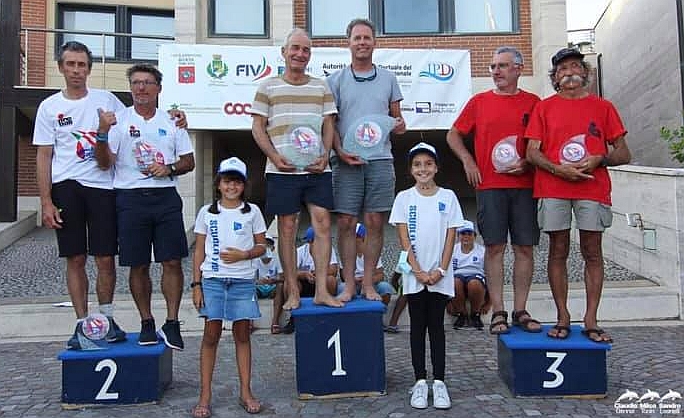 In the bay of Salivoli 8 races were sailed in winds from 10 to 18 knots. 51 teams from 8 nations took part.