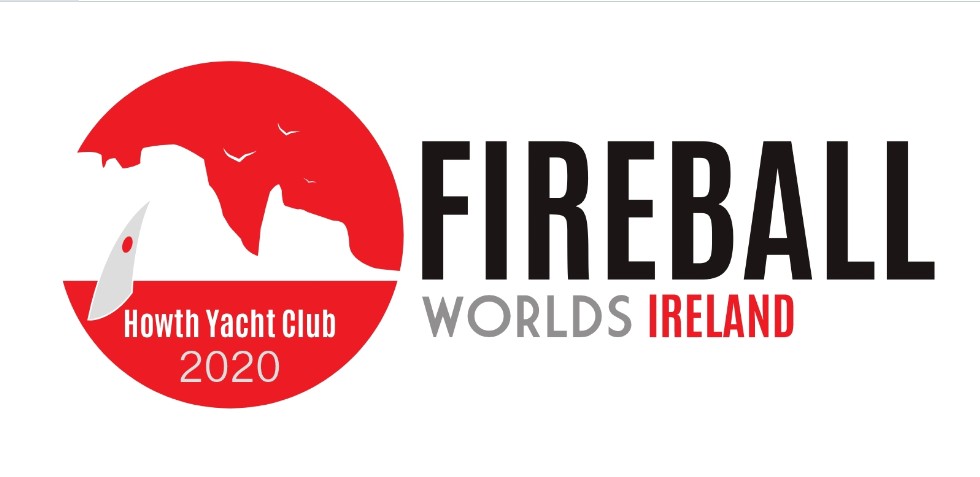 Fireball World Championships 2020 at Howth Yacht Club in Dublin - Ireland
                                                          cancelled 
---
In response to the global Coronavirus outbreak the Irish Fireball Association, Howth Yacht Club and Fireball International have been carefully evaluating plans for the Fireball Worlds in Howth in August 2020.
Given the severity of the current crisis and ongoing uncertainty around travel, social distancing, club functionality, and the impossibility of getting any fix on the timing of a return to normality we must, with great regret, now cancel our event in August. We will be engaging together and liaising with Fireball fleets worldwide to see if suitable dates can be found in 2021 or further into the future to welcome Fireballers to Ireland for a World Championships. 
For those who have already registered and paid HYC will refund the entry fee on the next working day.
We would like to express our thanks to the many volunteers who have been working away in the background and most especially to those who have offered sponsorship and financial support, in particular Gull International, Fingal County Council, the Irish Sports Council, Irish Sailing and Irish Ferries.
We make this announcement with great regret but in the hope and expectation that we will hoist sails and raise a glass together in healthier and happier times in the not too distant future.
        updates on this event will also be posted on:  HOWTH FIREBALL WORLDS 2020 FACEBOOK PAGE
                                                                   So like, follow and share the page!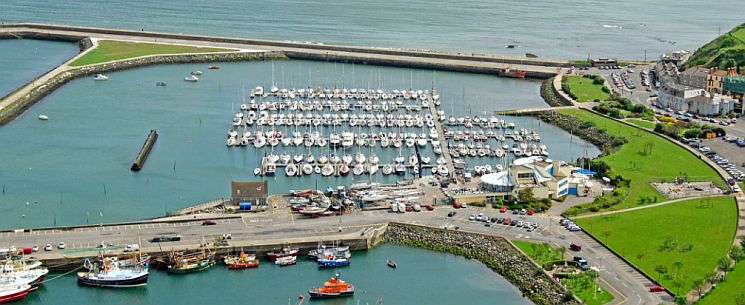 The 2020 Fireball World Championships have been awarded to Howth Yacht Club in Dublin, Ireland. The club, established in 1895, is one of the largest yacht clubs in both Ireland and the UK offering exceptional facilities for dinghy and keelboat sailors.  The race area is exceptional with a large expanse of open water, free from tidal anomalies and with flat water from the prevailing westerly winds crossing a low flat plain to the west.
The main event takes place from 9th -14th August 2020 with a short warm-up event in advance  (IRL Nationals 6th & 7th August).
The venue is located on a peninsula some 18km from Dublin city centre in a high amenity area of exceptional natural beauty and is the second most popular tourist location in the Dublin area. The clubhouse is only 20mins drive from Dublin's international airport, adjacent to the coastal DART suburban train line to Dublin City and 30 mins from the ferry terminals at Dublin Port.
See the taster video.
See THE IRISH TIMES article: Fireball World Championships to blaze ahead in Howth in 2020
Howth Yacht Club has the depth of experience required to provide consistently high standards of race management at club, national and international level. The club has a resident national and international race management team along with dedicated committee boats and a professionally maintained racing infrastructure. The race area is exceptional with a large expanse of open water, free from tidal anomalies and with flat water from the prevailing westerly winds crossing a low flat plain to the west. For the Fireball Worlds a highly experienced regatta team has been assembled led by event chairperson Judith Malcolm and Principal Race Officer David Lovegrove, one of Ireland's most experienced International Race Officers and a former Fireball sailor himself.
Howth Yacht Club (HYC) is based at The Middle Pier, Howth Harbour, Howth, Co. Dublin.
Email : office@hyc.ie and marina@hyc.ie Web: www.hyc.ie Phone: +353 (1) 8322141
Event contact : Judith Malcolm Cell Phone : +353879526825 email: Judith Malcolm (jmmalcolm@hotmail.com)
Race area info
The tides in the area are complex but a basic understanding can help your performance improve. Championship events are held in the area to the East of Malahide, where the tidal flow is more standard and predictable... more
Charter Boats
Looking for a boat to charter:
Richard and Liam Quinlan/CAN

My son and I are looking for a Fireball to charter at the 2020 Worlds in Howth. We live inland in Canada and it's expensive and impractical to ship our boat 3700 km drive to Montreal where container would leave from). If you have a spare boat please consider providing it for our use. We'd bring our own sails, and take great care of the boat. If you think you can help us out please respond or email me at canrq1@gmail.com. Thanks, Richard Quinlan, Lethbridge, Alberta, Canada.
Boat found! - Looking for transport
Ferries
There is a direct overnight ferry from Cherbourg/FRA to Dublin.
Irish Ferries discount: 25 percent on ferry routes from UK to Ireland and 10 percent from Cherbourg to Dublin. See Irish Ferries Deals
It's never too early to plan your accommodation for Howth2020 - the beautiful North Dublin fishing village is extremely popular with tourists so booking accommodation early is strongly advised...
Howth Yacht Club and the Irish Fireball Association are working to help competitors find accommodation in the general area. 
 Campervans & Tents
All campers will be housed @ Suttonians Rugby Football club as the boats and measurement tent will take up any spare space inside HYC.
Suttonians Rugby Football Club is allowing camper vans and tents at their premises for a nominal amount. The venue is about 2 miles/3km from the sailing club and has a DART (light rail) station directly across the road. They have plenty of capacity. It is one stop and about 3 minutes to Howth. 
A fee of 30 euros per night for camper vans and 20 euros per night for tents has been set with access to showers and toilets.
Celtic Campervans for rent: celticcampervans.com