2016-17 Musto Australian Fireball Championship
17-20th Feb 2017 - Rivoli Bay, South Australia

The 51st Australian Fireball Championship will be held from February 17th - 20th, 2017 at Rivoli Bay in South Australia and are support by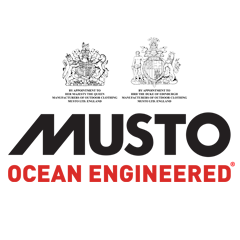 RESULTS
| | | | | | | | | | | | | | | | |
| --- | --- | --- | --- | --- | --- | --- | --- | --- | --- | --- | --- | --- | --- | --- | --- |
| Rank | Helm | Crew | Sail Number | Boat Name | Race 1 | Race 2 | Race 3 | Race 4 | Race 5 | Race 6 | Race 7 | Race 8 | Race 9 | Total | Nett |
| 1 | Heather Macfarlane | Chris Payne | 15048 | Not your average Rockstars | 2 | 4 | 2 | (DNC) | (DNC) | 1 | 2 | 2 | 3 | 64 | 16 |
| 2 | Peter Inns | Joel Coultas | 15026 | Black Pearl | 6 | 1 | 3 | 6 | 1 | (10) | 1 | (7) | 1 | 36 | 19 |
| 3 | Tom Gordon | Jack Fletcher | 15071 | Cletus | 4 | (7) | (5) | 1 | 2 | 2 | 5 | 3 | 4 | 33 | 21 |
| 4 | Matthew Carter | Matthew Neale | 15101 | Sunsets | 5 | 2 | (7) | 4 | 3 | (8) | 7 | 1 | 2 | 39 | 24 |
| 5 | John Heywood | Brett Littledike | 14786 | Renegade | 1 | 3 | 1 | 5 | (8) | 5 | 4 | 8 | (DNC) | 59 | 27 |
| 6 | Ben Schulz | Tim Linsell | 15062 | The Big Bang Theory | 3 | (14) | 4 | 2 | 4 | 4 | (6) | 6 | 5 | 48 | 28 |
| 7 | Brendan Garner | Peter Durran | 14572 | Return of the Jedi | (7) | 6 | 6 | 3 | 5 | 6 | (9) | 5 | 6 | 53 | 37 |
| 8 | Tom Trotman | Jack Lidgett | 15072 | Freeballing | 8 | 10 | (13) | (DSQ) | 6 | 3 | 3 | 4 | 10 | 81 | 44 |
| 9 | Steve Goacher | Peter Geekie | 13215 | Champagne Jam | 9 | (DSQ) | 9 | 12 | 9 | 9 | 10 | (13) | 11 | 106 | 69 |
| 10 | Jalina Thomson-Kambas | Nathan Stockley | 15011 | Ballbreaker | 14 | 5 | 17 | (DSQ) | (DNC) | 11 | 8 | 10 | 7 | 120 | 72 |
| 11 | Nick Gunner | Simon Gunner | 15049 | Scattergun | 11 | 8 | 8 | 13 | 7 | (16) | 14 | 14 | (16) | 107 | 75 |
| 12 | Daniel Rantanen | Darran Thompson | 14545 | Invictus | (17) | 13 | 11 | 7 | 11 | 14 | (15) | 11 | 8 | 107 | 75 |
| 13 | Glenn Peverell | Bruno Lantati | 14414 | Outback Dingos | 13 | 12 | 10 | (15) | 12 | 7 | (17) | 12 | 14 | 112 | 80 |
| 14 | Peter Allison | Ian Nadebaum | 14971 | For Pete's Sake | 12 | 11 | 20 | 10 | 14 | (17) | 11 | 15 | 12 | 122 | 85 |
| 15 | Nicholas Neale | Chris Derrick | 14811 | Mini Mee | 15 | (DNC) | (DNC) | 9 | 10 | 13 | 12 | DNC | 9 | 140 | 92 |
| 16 | Phil Peverell | Matt Kirby | 15027 | The Grey Ghost | 10 | 17 | 12 | 8 | 13 | 20 | 13 | (21) | (DNC) | 138 | 93 |
| 17 | Richard McCulloch | Glenn Stewart | 14782 | Mondo | 18 | 9 | 19 | (DSQ) | (DNC) | 12 | 16 | 9 | 13 | 144 | 96 |
| 18 | Pete Role | Patrick Royle | 14571 | The Other Barry | (DNC) | 16 | 14 | 11 | 15 | 15 | (18) | 17 | 17 | 147 | 106 |
| 19 | Rod Hookway | Grant Ireland | 14812 | Viper | 20 | 20 | 15 | 14 | 16 | (22) | (22) | 19 | 15 | 163 | 119 |
| 20 | Dave Godden | Kevin Luff | 14503 | Hoot Pursuit | 19 | 15 | (DNC) | 16 | (DNC) | 21 | 19 | 16 | 19 | 173 | 125 |
| 21 | Tim Ninnes | Ralf McDonald | 15075 | Midday Somewhere | 16 | 18 | 16 | (DSQ) | (DNC) | 19 | 21 | 18 | 18 | 174 | 126 |
| 22 | Don Allen | Jasmine Sheer | 14650 | Mrs Palmer | (DNC) | 19 | 18 | (DSQ) | 17 | 18 | 20 | 20 | 20 | 180 | 132 |
| 23 | John Martin | Glenda Allen | 14599 | Aquatic Empire | (DNC) | (DNC) | (DNC) | 17 | (DNC) | 23 | 23 | (DNC) | 21 | 204 | 156 |
Rivoli Bay Sailing Club 
is a family oriented, friendly club
 situated between Beachport and Southend.
The sailing club has protected waters from the prevailing SW-SE winds giving flat, clean water to sail on. The club, although small, has good experience in holding regattas.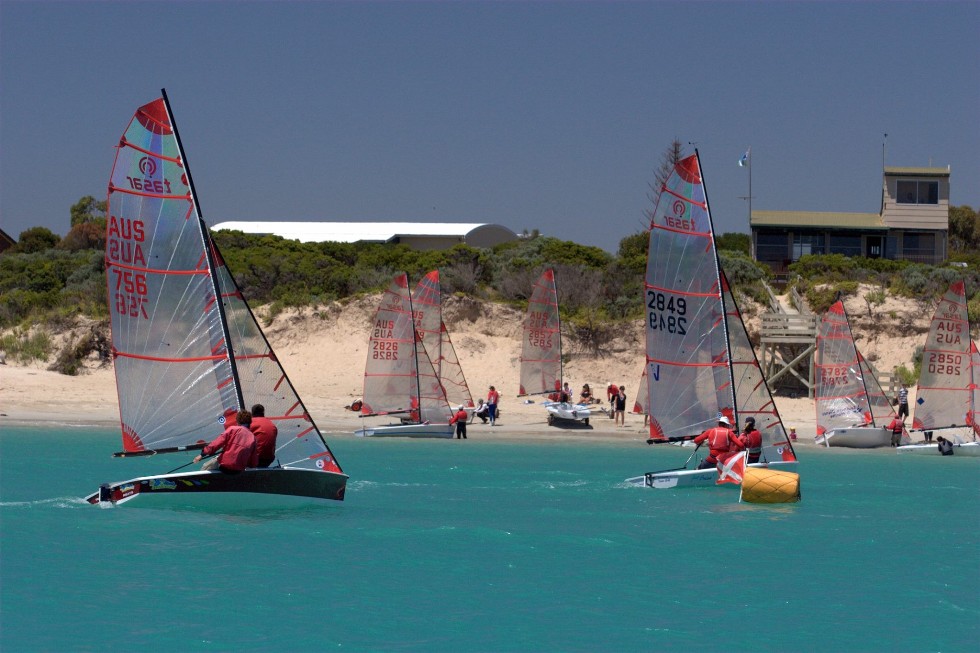 The picturesque waters of Rivoli Bay in Southend South Australia offer some of the best sailing throughout summer due to its headland offering protection from the southerly breezes. What more could you ask for - an uncrowded bay on beautiful water!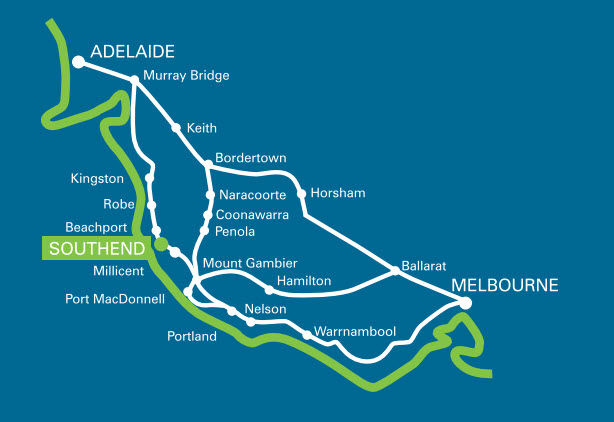 This championship will be another great regatta and a fantastic holiday the entire family will enjoy.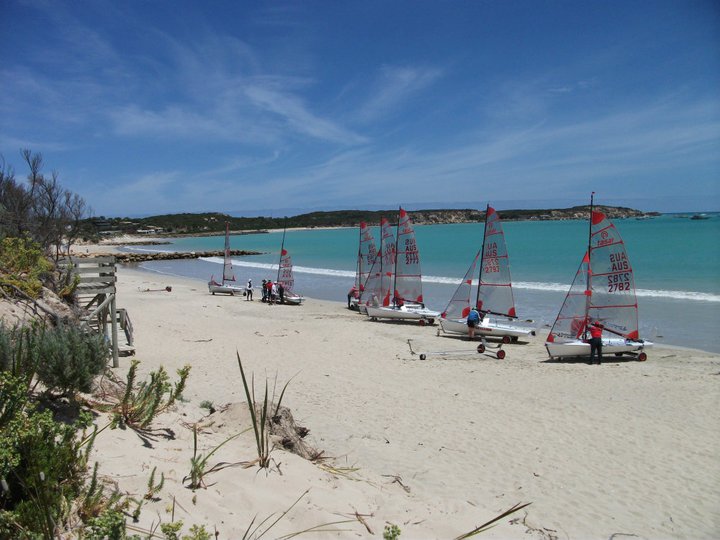 There is typically an afternoon seabreeze providing exciting sailing on flat, pristine waters.
ACCOMMODATION
We are anticipating a good group of us will stay at Southend Sands Caravan Park (2 min walk/crawl from the club).
4-8 Leake Street 
SOUTHEND SA 5280 
Phone: 08 87356200 
Mobile: 0499018566
Contact is Julie.
Pricing for the cabins are $70 per night for the doubles which sleep 2 and $80 per night for the family cabins which sleep 4. All cabins are self contained with ensuites and include all linen.
Powered sites are $25 for two plus $5 for each extra person -children 5 and under are free.
Unpowered sites $20 per night for two, extras $3 per person per night -5 & under free.
There are two Dormitories which can be divided into 3 rooms each. These can sleep up to 22 in each dorm. $20 per adult per night plus $10 per child per night -5 & under free.
Other accommodation options include:
Southend Caravan Park 08 8735 6035
Beachport Caravan Park 08 8735 8128
Beachport Tourist Park 08 8735 8153
Bompas of Beachport 08 8735 8333
Beachport Motor Inn 08 8735 8070
Beachport Hotel 08 8735 8003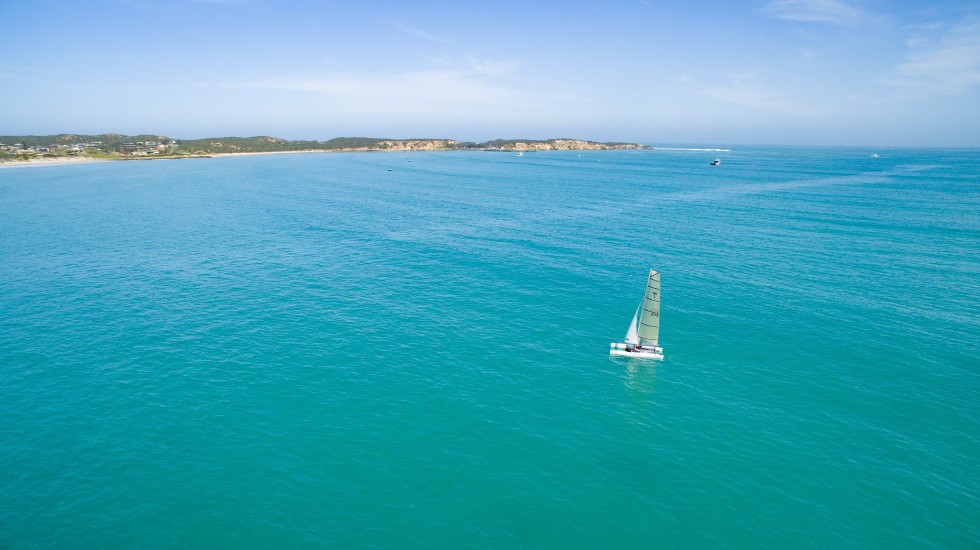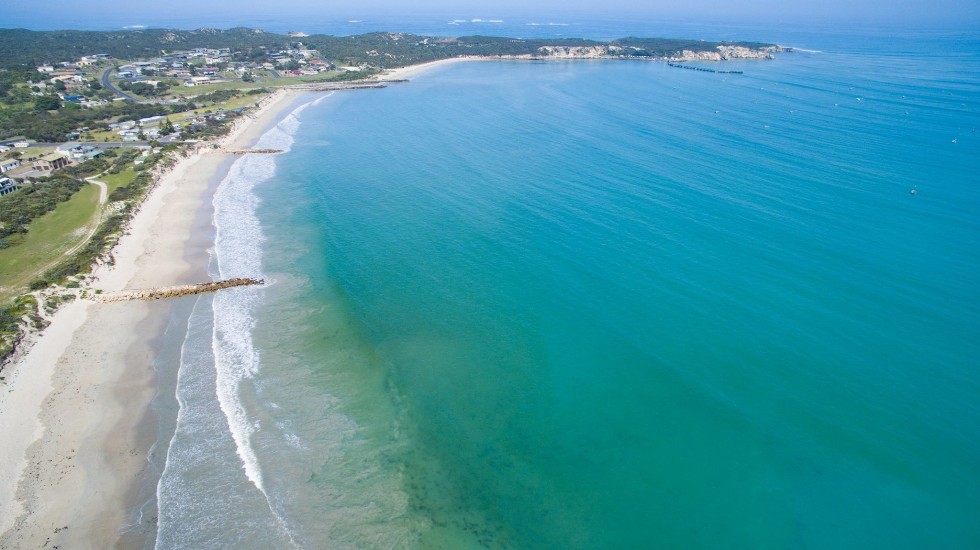 Launching from a protected, sandy beach directly in front of the sailing club.
For more inormation contact fireballsa@hotmail.com
or Dave Godden  dmd123@bigpond.com
We can't wait to see you there!