European Championships 2019
25th - 31st May - Lake Lipno, Cerna v Posumavi,, Czech Republic
Alois Verkest and Ludovic Collin (FRA) win the championship with good margin, Kubovy/Rocek (CZE) 2nd, Ch. Haerdi/Landerer (SUI) 3rd.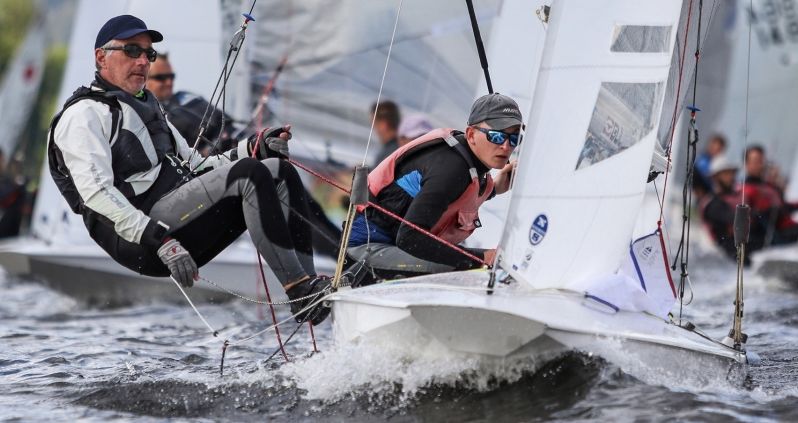 Big bang for Cechura/Will(CZE) on day one and Haerdi/Landerer(SUI) on day three, each team won both races of the day. The final winners and new European Champions however, are Alois Verkest and Ludovic Collin from France, who sailed impressively consistently with all ranks in the top eight. All others waited for a 9th race to happen at the last day, what allowed to discard a second flawed result, which then lead to a fairly new ranking list.
A competitive fleet of 47 boats from two continents and 7 nations concurred for the title. On 5 out of 6 days the conditions allowed for at least one race. On Wednesday (originally the lay-day) three races were sailed in gusts up to 25 kn. This was more than everybody expected because of the very bad forecast due to the low-pressure differences during the week. However, the young but obviously very experienced race officer Vaclav Brabec kept cool at any time and took always advantage of any possible situation to make the planned ten races happen in a fair and precise way.
Up to the very last race the top places were open. The French however, kept their top performance and won the championship with aplomb. The experienced Czech team Kubovy/Rocek reached place two with a 2nd and a 6th place at the last day, and the Swiss pairing Haerdi/Landerertook bronze despite a flawed last race.
The great organization on and off-shore made the event a fantastic experience for all participants. Hot soups at the right time and two hot tubs at the waterside helped to warm up everybody after the sometimes very cold times on the water in a uniting social way. The warm-hearted evening events with live music and of course tasty Czech beer guaranteed a friendly atmosphere overcoming all language barriers.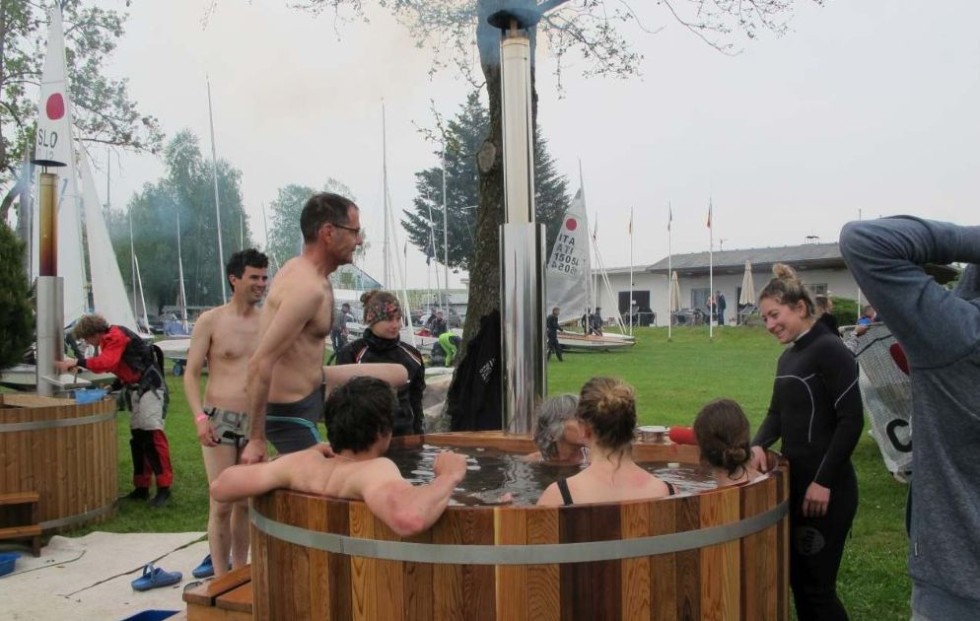 Therefore, a great thank-you goes to the Eastern Europe Commodore and initiator Jakub Napravnik and the whole team of the Jachetni Klub Cerna v Posumavi.
Final wrap up video :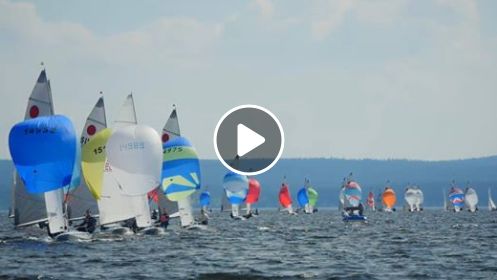 See the championship teaser:  
Where is Lake Lipno?
Please visit www.fireballeuropeans.eu
Registration now open | Entry list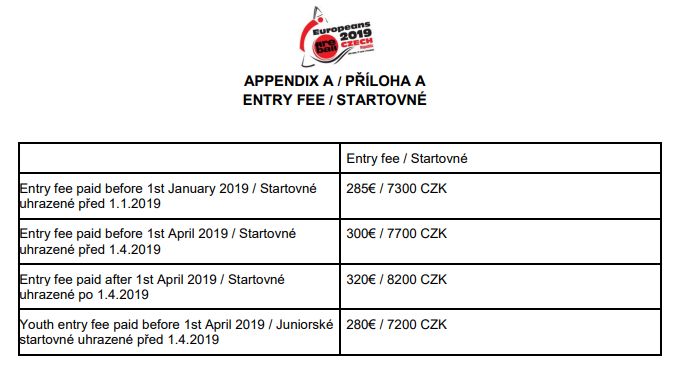 After registration you will get an e-Mail with payment instruction.
IBAN: CZ3520100000002701520948
BIC/SWIFT: FIOBCZPPXXX
Bank name: Fio banka, a.s.
Bank address: V Celnici 1028/10, 117 21, Praha 1, Czech Republic
If you have any questions, do not hesitate to contact race office: office@fireballeuropeans.eu