Fireball Victorian State Titles 2022-23 season
Friday 3rd - Sunday 5th February 2023 - Royal Geelong Yacht Club, Australia
                      Fireball Results here with some photos.
See full photo galleries from all 3 fleets on Smeaton Photography website. You can check out and purchase pictures or hi-res copies of the photos from Tom Smeaton. 2023 Vic Fireball States Gallery;  2023 Flying Dutchman Nationals Gallery and 2023 Musto Skiff Nationals Gallery
Congratulations to Brendan Garner and Ben O'Brien for an outstanding regatta performance 
across the full weather rang of windy, light and shifty races.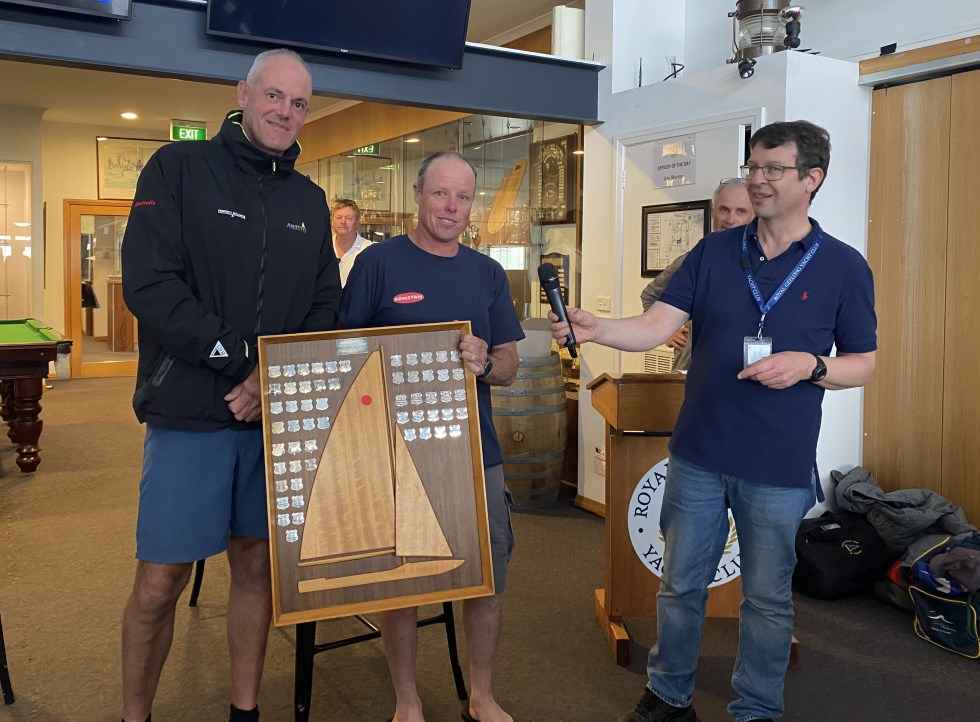 Click here for Overall results
Phil Peverell with Bruce Shand and Susannah Gillam with Andrew Butler were worthy 1st and 2nd handicap respectively. Both they and Nick & Simon Gunner were the 3 boats in addition to Brendan and Ben who completed all 3 windy races on Saturday after the blow out on Friday. Click here for Handicap results
| | |
| --- | --- |
| Thanks to Lindsay at Irwin Sails for vouchers for the Handicap 1st and 2nd place getters. | And thank you to Garner Marine Services for the fun BBQ after racing on Saturday for all 3 of our fleets |
|   | |
| | |
| --- | --- |
| | |
| Copyright: Tom Smeaton. Tight racing at the States | Copyright Tom Smeaton. Secret weapon for first time fireball event competitors Ben Garner and Sam Williamson |
and finally thank you to Royal Geelong Yacht Club organisers and race management team for hosting the event 
Regatta information retained below for reference:
Get your plans in place to join fellow fireballers for the opportunity to sail
at the same location and at the same time of year
as the Fireball World Championships to be held 1 year later in February 2024. 
We will be joined on the same course by FDs and Musto Skiffs who are holding National Championships, which should add to the fun on shore after racing.
RGYC documents and Notices link
Accommodation options:
Visit Geelong provides a wide range of

 

accommodation options from Camping to Resorts and everything in between.
Alternatively lots of places in walking distance to the yacht club are available on

 

airbnb
There are a myriad of things to do around the area. Check them out especially if you have family and friends accompanying you.

Parking:
1st in best dressed next to the club at Eastern Beach Reserve. Parking is metered on weekdays. Some spots closer to the club are only 2 - 3 hours. Spots further down the reserve are all day. Make sure you are aware of what you choose and check the signs to avoid fines.
Check the car parking off Corio Street just behind La Vista Restaurant / Cafe. All day parking on the weekend - $5 flat rate according to google.
Free on street car parking slightly further afield (Swanston Street for example). But be sure to check the signage as there are a mix of spots constrained to 2 hours as well as some without contraints. 
Need a boat: