55th International Fireball Australian Championship
4th - 7th February 2022 - Portland Yacht Club, Victoria

New Australian Champions are Jalina Thompson-Kambas and Nathan Stockley!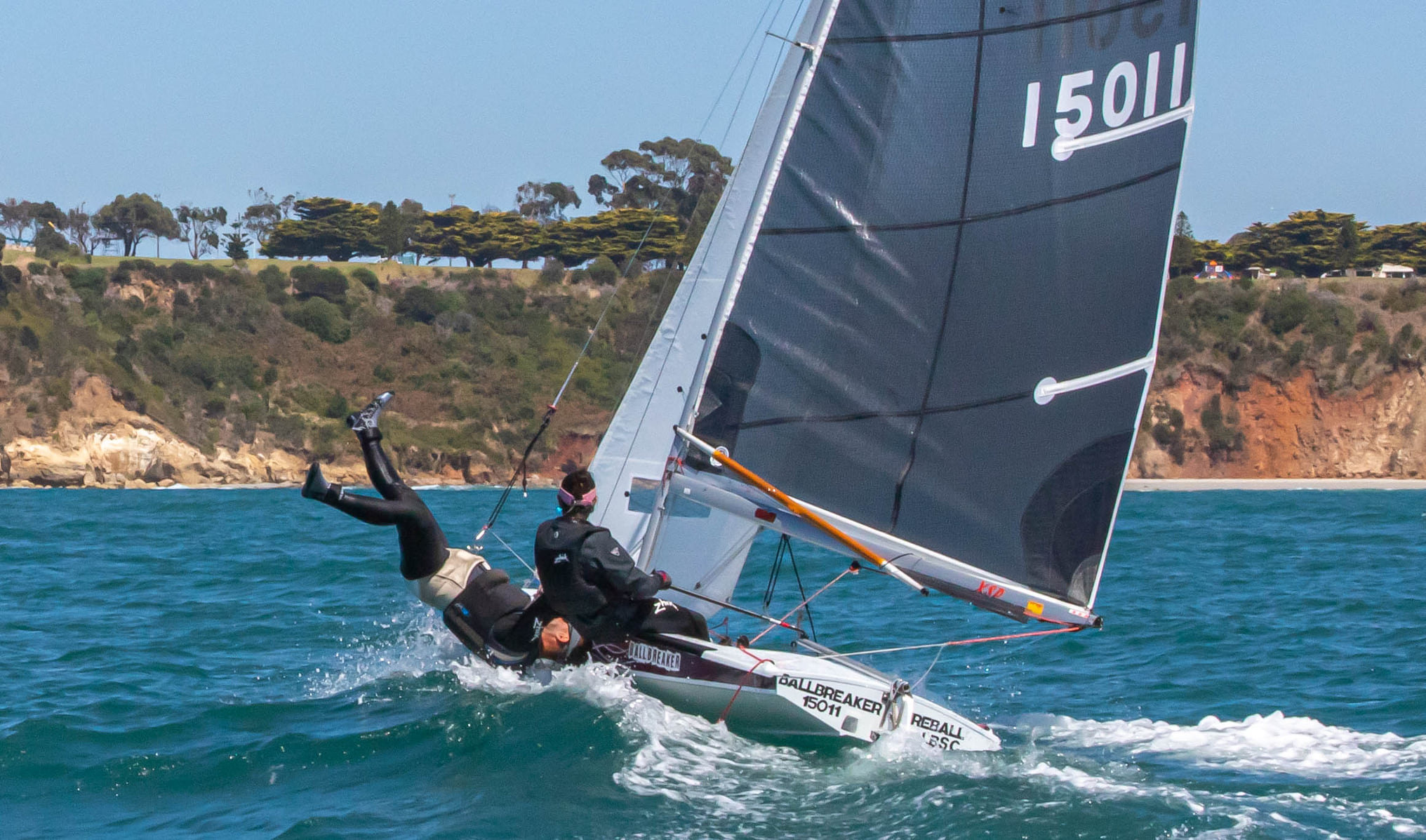 Facebook photo gallery published by Portland Yacht Club (Thank you Portland photographer)
Photographs of prize giving to winners of all trophies.
History of the Australian fireball national perpetual trophies can be found here.
The Portland Yacht Club (PYC), Portland, Victoria, as the organising authority in conjunction with International Fireball Association of Australia Inc. (IFAA), invite entries for the 55th International Fireball Australian Championship to be conducted  from Friday 4th to Monday 7th February 2022
Notice of Race update 1. Updates are clause 2.3 Entry link added and clause 4, Sunday session time updated.
Register your Nationals Entry here
Accommodation guide Or choose your own favourite booking system
Great fun reported by all after this long awaited 55th National Fireball Championship ;). In the relaxed and welcoming environment of a country yacht club, with local amenities and close by accommodation plus sponsorship from local businesses led by Gunners Office Equipment this event promises to be great value and great fun. Rooster Australia also contributed to the value experienced by all competitors.